Dates, 'fruit of the desert', have provided life sustaining nutrition in the Middle East and North America for millennia, Today, it is recognised as a superfood and consumed around the world.
Dates are packed with many essential vitamins, minerals, antioxidants and natural sugars that they are a true superfood. It's the reason why dates are often the first food of choice for young babies and the preferred pre-workout snack for athletes.
Jomara all-natural dates are an exceptional choice, with each low-calorie fruit containing health-boosting vitamins and minerals.
Always Organic
Every Jomara date is deliciously flavourful, reflecting the best of nature. Our date farms operate under an admirable organic ethos, choosing sustainable farming techniques over chemical interventions. Organic food is always the healthier choice, offering more nutrients without the impact of harmful pesticides.
Energy Boost
Packed with natural sugars such as glucose and fructose, dates offer a quick and healthy energy boost. Be mindful of your daily intake and start checking food labels for natural sugar versus unhealthy added sugars. For example, Jomara organic date bars are sweetened only with all-natural, 100% organic dates.
Nutrient Rich
Dates are a wonderful source of health-boosting nutrients, including calcium, iron, potassium, zinc and magnesium. The fruit is also high in antioxidants such as polyphenols, flavonoids and carotenoids that help reduce the risk of disease.
Good Digestion
A small serving of organic dates can contribute significantly to your daily recommended fibre intake. In fact, ancient medicines often incorporated dates to treat a range of digestive disorders because of their high levels of dietary fibre and insoluble fibre.
Diet Smart
Following a low-calorie diet helps avoid weight gain and improves quality of life. Fortunately, dates are low in calories – around 40 calories per fruit – so can be enjoyed in moderation. Dates also have zero trans-fat and cholesterol, and are very low in saturated fat making them a healthy snack choice.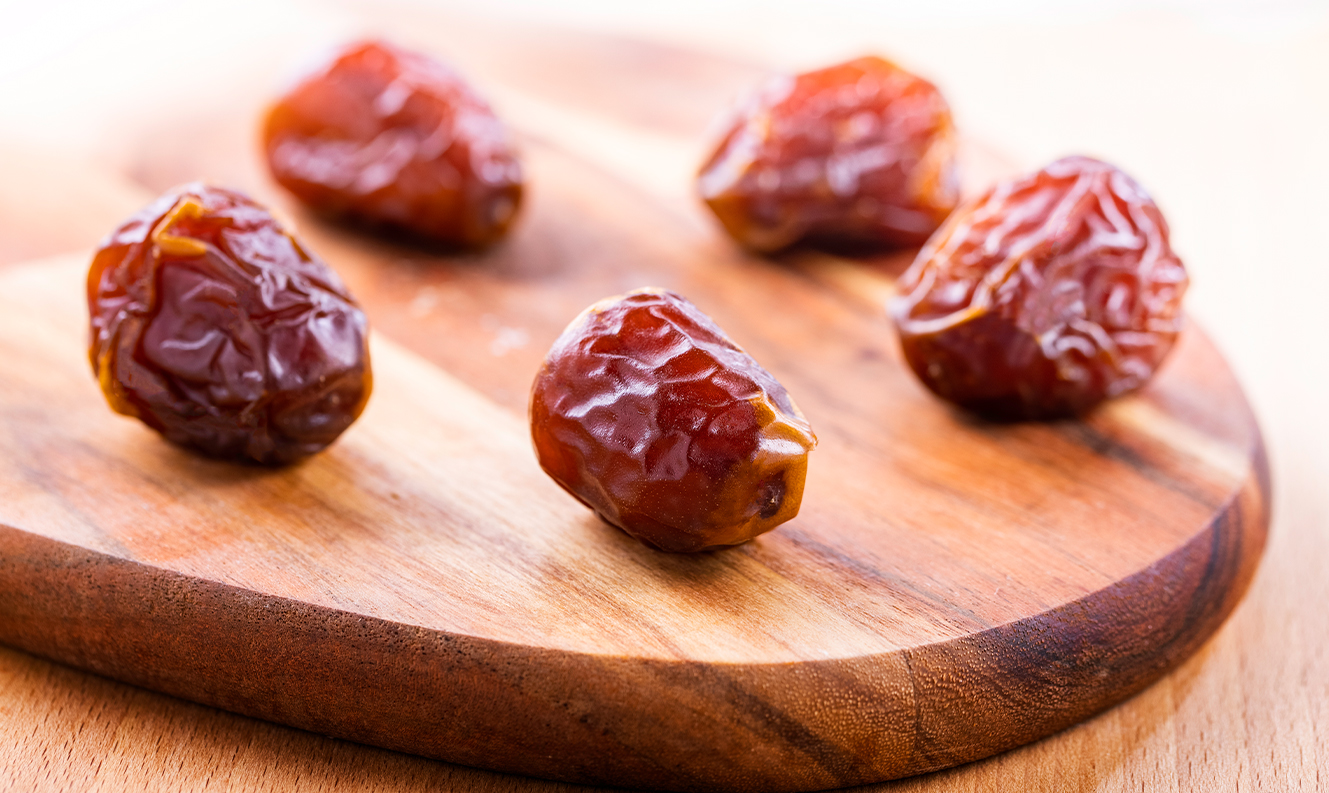 Heart Health
The fibre and antioxidants in date fruits are believed to help reduce the risk of heart disease by lowering LDL (low-density lipoproteins) cholesterol. Also known as the 'bad' cholesterol, high LDL levels lead to a buildup of cholesterol and plaque in arteries.
Greater consumer education and access to information is driving recognition of dates as a superfood as consumers increasingly become aware of the various nutritional benefits.
Consumers across the globe have started to adopt the consumption of dates as a healthy snack. More and more athletes are consuming dates as means to boost their performance.
The demand for organic dates is growing and is supported by the general transition of organic foods from a niche to a mainstream market.