Fresh from the exclusive Jomara groves, our all-natural dates are a flavourful treat.
One of the most popular product is Jomara's premium date syrup which is made entirely from the best gourmet dates. Rich in healthy nutrients and antioxidants, dates are part of a daily diet in many cultures but date syrups offer a new, versatile way to enjoy the fruit. With a consistency that's similar to honey, the syrup reflect the goodness of nature – its only ingredient is 100% organic dates, with zero chemicals or preservatives.
Fresh dates, once picked from our farms, are immediately stored to lock in their natural flavours before being prepped for the syrup process. This involves gently heating then blending the fruits, before pressing the mixture through a filter for a smooth, sweet nectar that still retains all the dates' essential vitamins and minerals.
Jomara date syrups are a healthy alternative to refined sugar and have become a popular ingredient in modern breakfast, dessert and baking recipes. Our range includes a selection of unique flavours to try: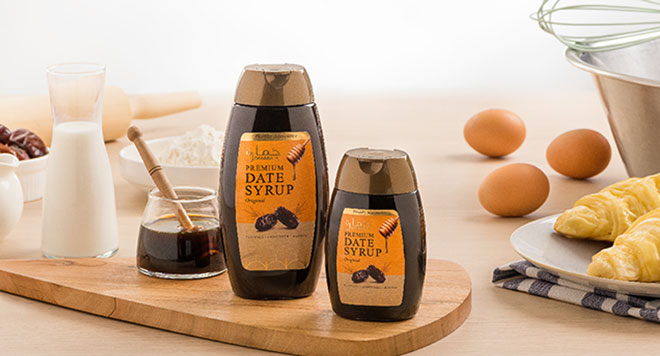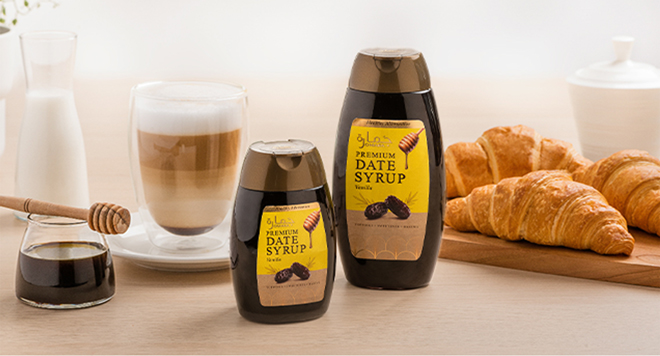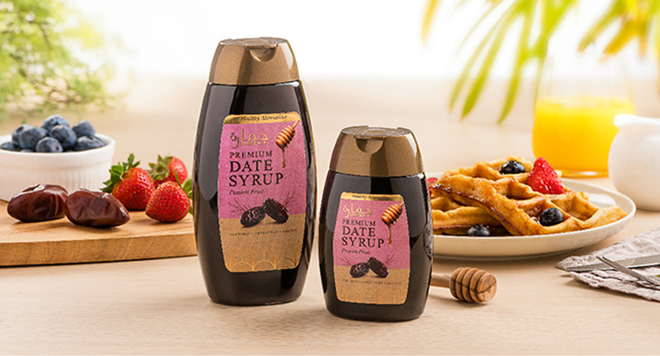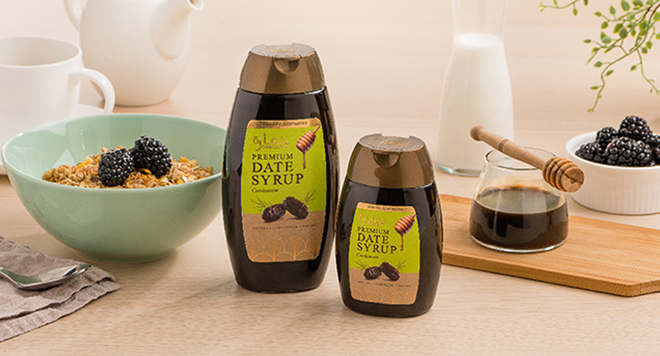 ---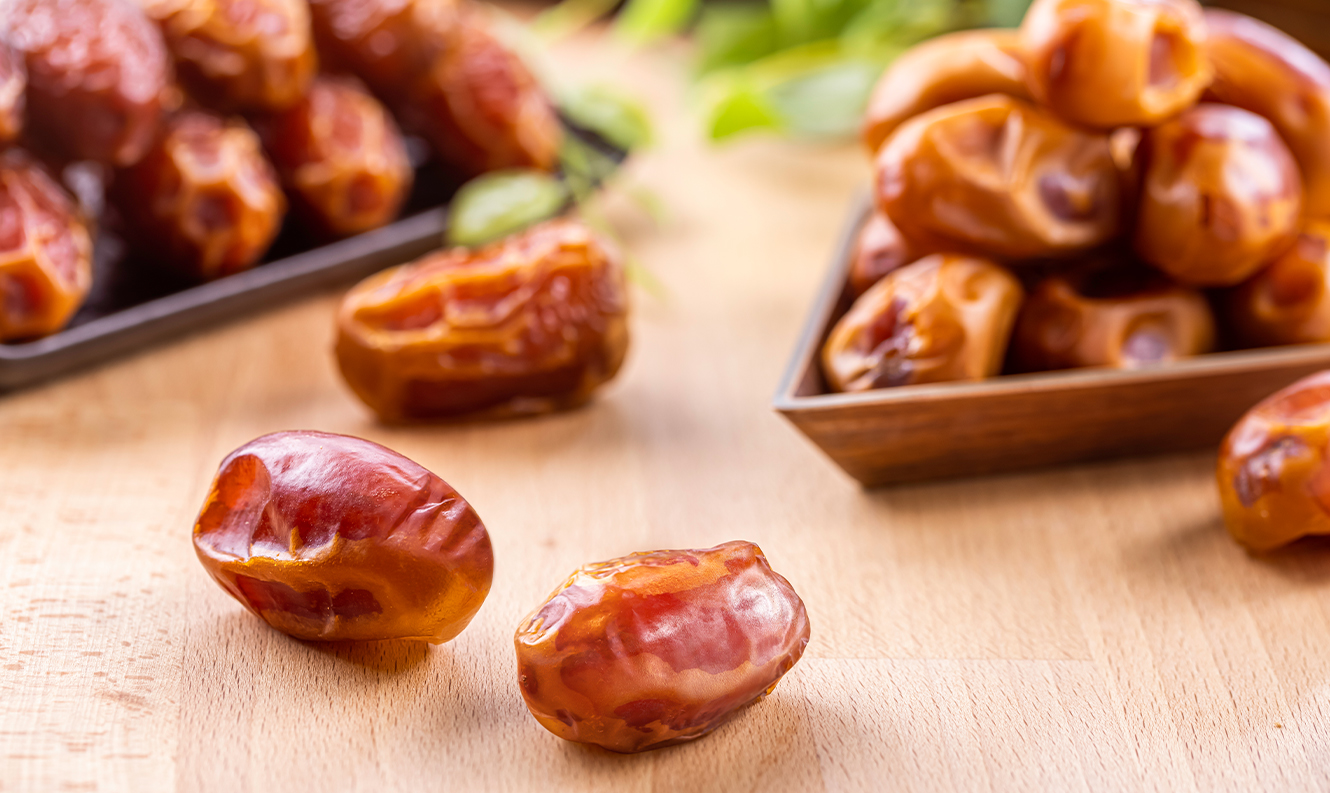 Here are just a few ways to enjoy Date Syrups with your meals: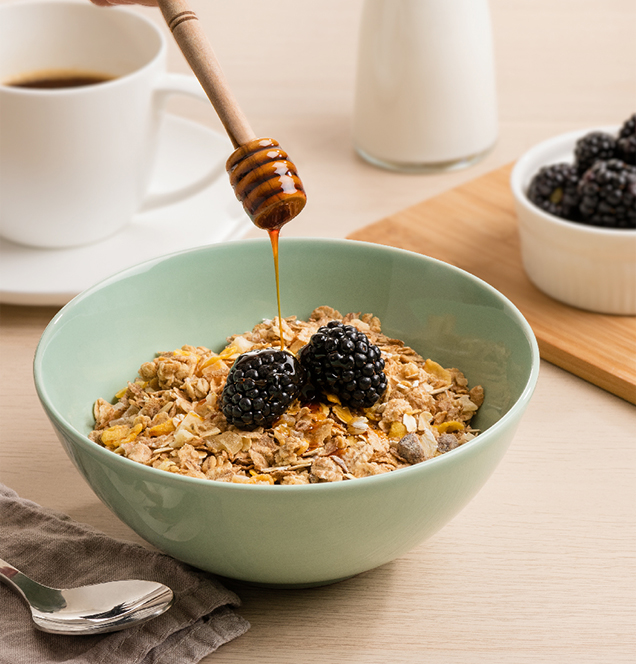 Breakfast Bowls
Swirl organic date syrup into morning oatmeal or an açai smoothie bowl for an energy boost, or simply drizzle it over freshly-prepared peanut butter on toast for a twist on breakfast bites.
Tasty Snacks
Layer protein-packed Greek yoghurt with your choice of fresh fruits and top it with roasted granola and delicious date syrup for a tasty afternoon snack. The sweet flavour of the date syrup perfectly complements the thick, creamy yoghurt.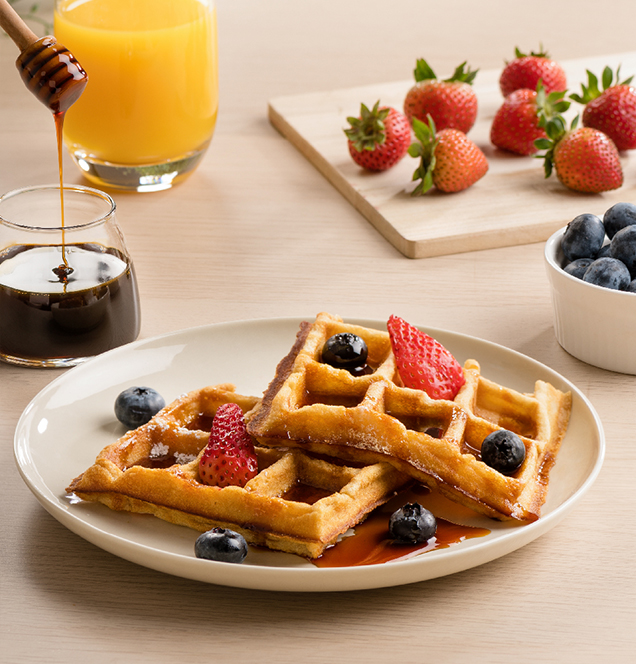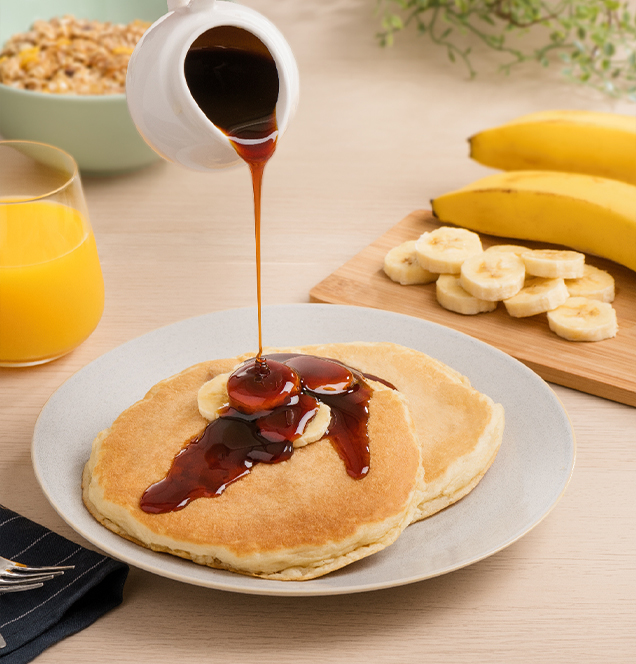 Perfect Pancakes
Whether you're a fan of indulgent waffles, crepes or sweet banana pancakes, add date syrup as a final touch for a healthy flavour boost. The syrups are also great with chebabs – Emirati pancakes infused with saffron and cardamom spices, which pairs with the toffee-like flavour of Jomara's date syrups.
Coffee Sessions
Looking to sweeten your coffee without adding refined sugar? Consider a spoonful of date syrup. This natural sweetener has notes of caramel and toffee, adding a delicious flavour profile to hot or iced coffee.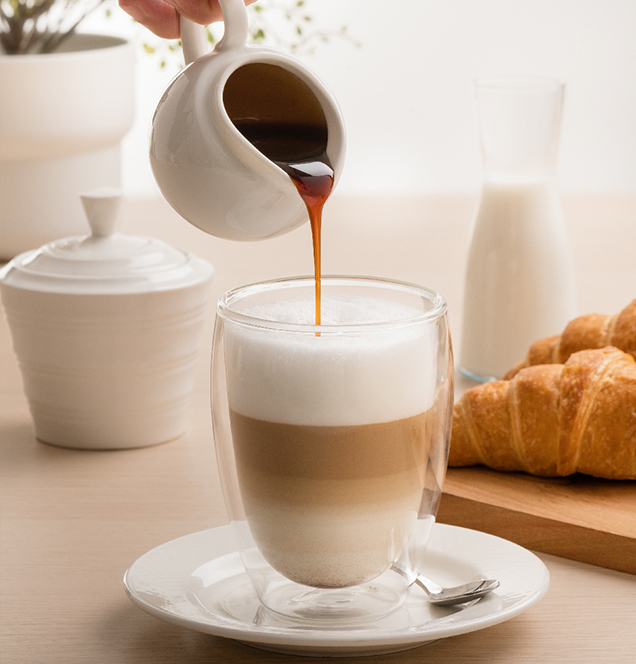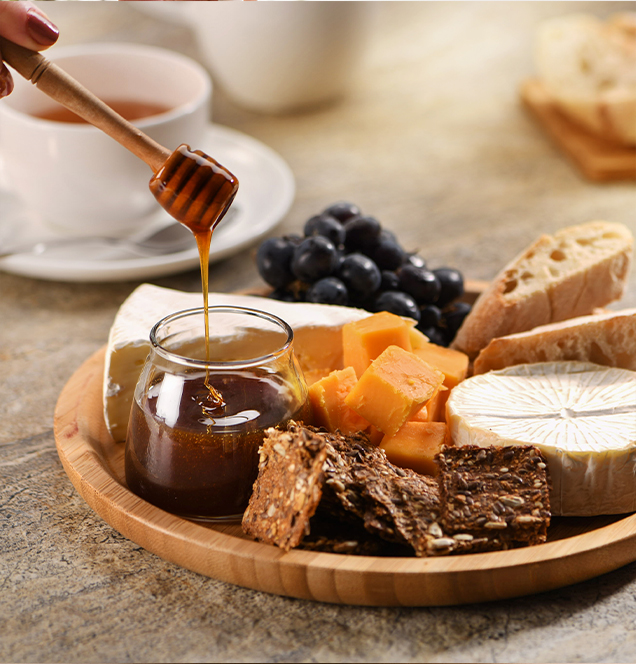 Gourmet Desserts
Elevate plain vanilla ice cream with the addition of roasted nuts and a drizzle of delicious date syrup for a new twist on desserts. Also a perfect flavour pairing to cheese boards.
Delightful Baking
Date syrups also go well with parfaits and cakes, cinnamon buns and even freshly-baked biscuits. Swap out refined sugar for date syrup for a natural caramel flavour to baked goods.